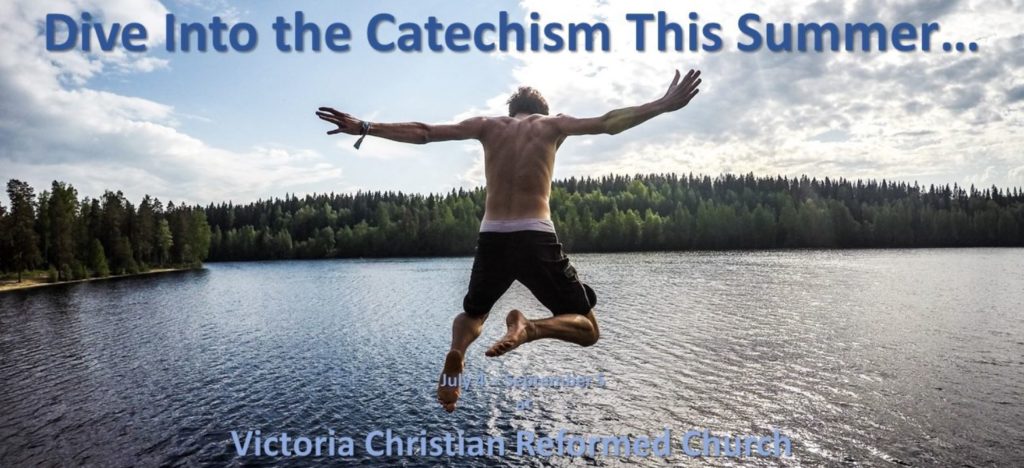 9 Summer Sundays with the Catechism?!!
In the midst of the joys of summer and the changes and challenges of the pandemic, we'd like to encourage a bit of re-engagement with the old, reliable Catechism. Let's jump back in together!
If you have a smart phone or tablet, download the "New City Catechism" app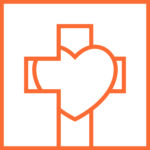 There is also a New City Catechism web app if you prefer. The New City Catechism is based on the Heidelberg Catechism, updated into contemporary English, and set up to encourage people to memorize one Question & Answer each week. The short commentary and devotions they include are thoughtful. The New City Catechism app also includes a track for children and young families! We will also provide the old Heidelberg Catechism references for those who prefer that. You can read a full overview of the New City Catechism here: http://newcitycatechism.com/
Our summer "dip" into the catechism is going to be an overview. Often the catechism will be part of the Sunday message. Other times it will be part of the liturgy, the children's message, or an organized discussion. You may well want to read and memorize it more thoroughly after the summer is over – our overview skips over lots of great stuff.
Prizes for those who memorize!! Whatever your age, we'd love to hear some samples of what people have memorized in the Fall. You will be rewarded!
The Summer Catechism Questions. How would you start to answer each of these?
July 4 What is our only hope in life and death? (NewCityCatechism Q&A 1)
July 11 What does the law of God require? (NewCityCatechism Q&A 7)
July 18 What sort of Redeemer is needed to bring us back to God? (NCC Q&A 21)
July 25 Why was it necessary for Christ, the Redeemer to die? (NCC Q&A 24)
Aug 1 What do justification & sanctification mean? (NewCityCatechism Q&A 32)
Aug 8 How does the Holy Spirit help us? (NewCityCatechism Q&A 37)
Aug 15 What should we pray? (NewCityCatechism Q&A 40)
Aug 22 What is the church? (NewCityCatechism Q&A 48)
Aug 29 What does Christ's resurrection mean for us? (NewCityCatechism Q&A 50)
Sept 5 What hope does everlasting life hold for us? (NewCityCatechism Q&A 52)