Neil was born in Edmonton and Virginia grew up in Grand Rapids, Michigan where her father taught at Calvin College. Both the Lettingas taught as university faculty themselves for 20+ years and continue to teach occasional university and seminary classes. They moved to British Columbia in 2003 to share an exciting new opportunity as joint Campus Ministers for the Christian Reformed Church at the University of Northern BC in Prince George. They continue to stay connected to campus ministries in Canada, the U.S. and Kenya.
Since 2011 they have been working with Canadian churches and ministries that are negotiating major transitions. It is hard to imagine any church or ministry that does not currently feel that it is in the midst of transitions as demographics change and cultural norms shift! The Lettingas love to help Christians wrestle with how to witness to the stable love of God in the midst of an unstable and often adjustable world.
The dark shadow of Covid-19 offers opportunities as well as challenges and should encourage us to prayer and to connect in the ways that work; emails and phone calls, messages, Zoom, and YouTube offer us ways to reach out with our hearts when we cannot touch with our hands.
The Lettingas began pastoring VCRC as Specialized Transitional Ministers beginning February 2021 remotely, and hope to settle into their Victoria home by the end of April 2021.  They are happy to be reached via text.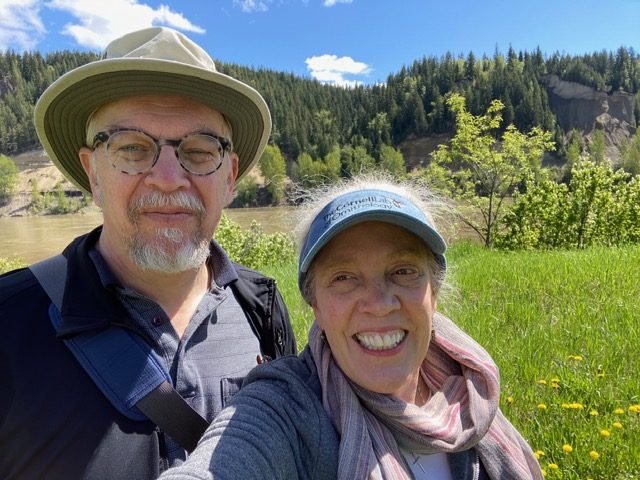 Neil and Virginia Lettinga
Neil Lettinga
Transitional Minister
Virginia Lettinga
Transitional Minister
Beginning May 2021, our hope is to start livestreaming Sunday worship remotely from the VCRC building to the congregation at home. A small, COVID safe and PHO/Worksafe BC compliant team of pastors, technicians and musicians is working hard towards this goal. Stay tuned for the livestream link to appear here soon!
As per today's order for gatherings and events from BC's Provincial Health Officer (November 19), we will not ...
Though once again Easter services aren't taking place "in building" this year, due to the blessing of technology ...
For the month of January, and until our pastors arrive, we are joining the livestream services of our ...